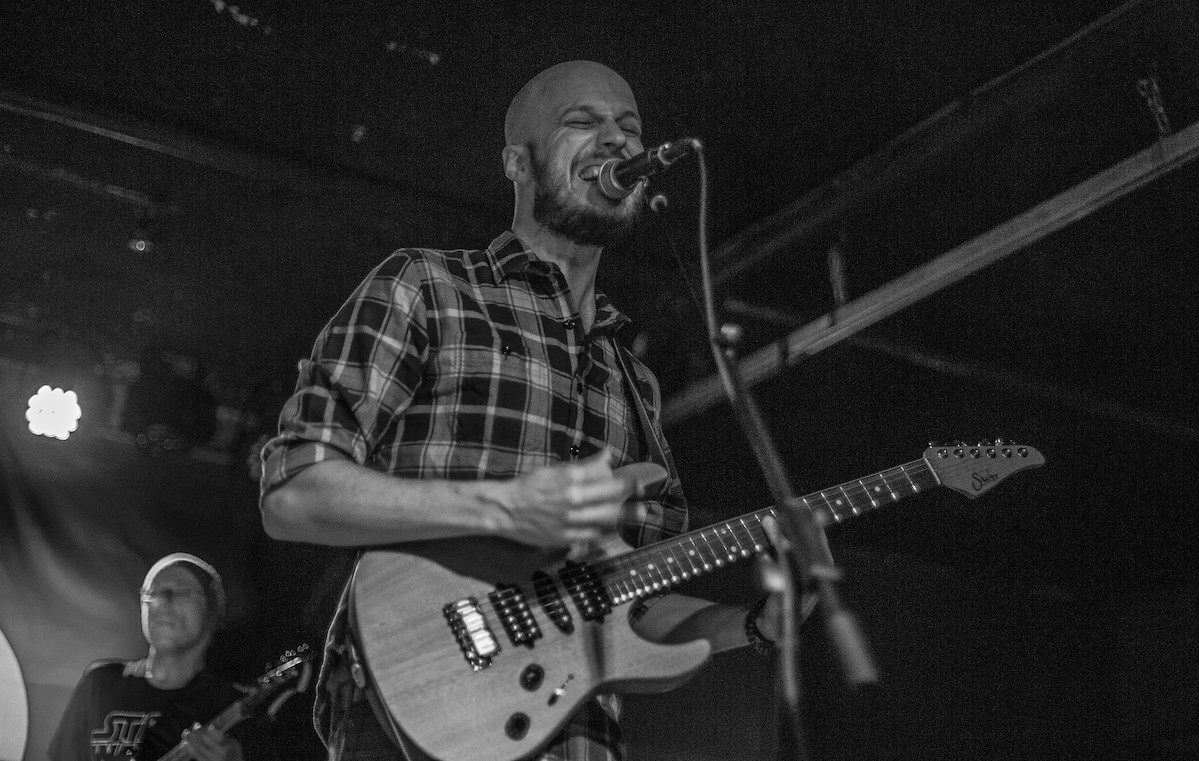 Russell McLaughlin is a songwriter and multi-instrumentalist from Atlanta, GA. A graduate of Berklee College of Music in Boston, Russell is a full-blown devotee to the world of music – and explores as many avenues as the universe will permit; specializing in performance – both live, and in-studio. His auditory adventures have taken him across the southeast, to the west coast, to New England, and back down south again. Russell has worn many hats along the way, including those of teacher; ensemble, clinic, & workshop leader; composer and producer of music for animation, film, radio, & other visual media; and performer in coffeehouses, clubs, & theaters across the country. From solo-acoustic to full-bands/ensembles, he currently provides music, spanning all genres, for any function, including: bars/clubs/universities, private parties, weddings/special events, & corporate events.
Russell's acoustic performances feature a full-band sound from a solo performer – with pounding drumbeats and thumping bass lines grooving underneath melodic guitar lines and soaring vocals. His sets feature a widely-varied catalog brimming with a mixture of original material and "Russified" versions of popular and deeper-cut cover songs, touching on all styles and time periods; seamlessly weaving from high-energy dance pop to singer-songwriter ballads.
In 2012, he founded The Instructors, an all-star group of Atlanta's most sought-after session musicians; whose style is an eclectic blend of reggae, funk, and jazz music.
A veteran road-warrior, Russell has had the privilege of sharing the stage with the likes of The Wailers, The English Beat, Ludacris, and Sugar Ray – in addition to countless other bands and songwriters.
In 2017, he founded Canary Red – a full-service production suite with an emphasis on composition, sound design, and scoring to animation, film, scientific visualization, & other mixed-media creative endeavors.
During the summer of 2020, he co-founded Galaxy Music & Arts Academy – a music lesson studio with other multidisciplinary course offerings – as his latest adventure!